Published by Mireia in Impresión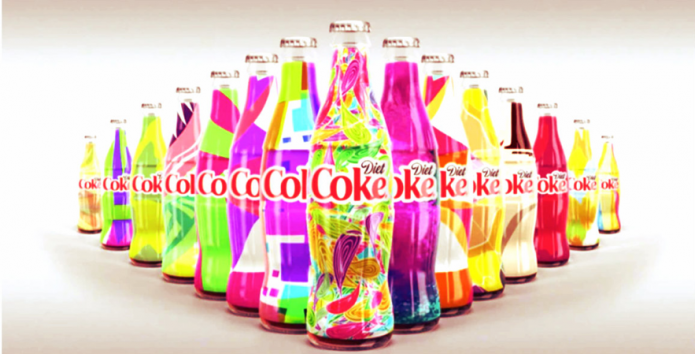 In order to offer our customers an excellent quality, in Pressing, we use the HP SmartStream Mosaic software, to make each label, bag, bottle or sticker for your customized product a truly original and unique work of art.
The creation of unique pieces has never been so quick and easy as with the HP Mosaic software!
HIPER-PERSONALIZATION WITH MOSAIC
HP SmartStream Mosaic is a software that can automatically create hundreds, thousands or even millions of unique designs by rotating and randomly scaling one or more graphic outputs... The possibilities are endless.
What are the advantages of HP SmartStream Mosaic?
Practically each design generated by Mosaic is unique. The variety of options is infinite.
It makes designers' work easier.
Saves time - it is possible to generate several designs in just a few minutes.
Get the most out of your designs.
HP Mosaic Software unifies, scales, transposes, and converts high-level base plan examples to create varieties of unlimited interest. Performance documents can be created in large volumes and used as image resources.
Which are the benefits?
Increases Brand awareness.
Increases product preference.
Increases sales.
In Pressing it is possible to generate as many designs as you wish for your products - without any limits! We will print them and turn them into a final product - you will get your finished products in an exclusive and personalized way.
HP MOSAIC STUDY CASES
We have seen some magnificent and surprising success stories of this great hyper-personalized printing technique in recent times, such as:
DIET COKE
The HP Mosaic software was the innovation behind Diet Coke 's "Remain Extraordinary" campaign in Israel in 2011. HP Mosaic was used to produce 2 million bottles in record time, and offered Coca-Cola fans the opportunity to create their own personalized packaging, including merchandising such as t-shirts, mugs and covers for mobile phones. Coca-Cola had a double-digit increase in sales thanks to this original campaign.
HEINEKEN
Graphic artist Emily Forgot, known for her surrealist aesthetic designs that span unusual patterns and for working with some of the world's most prestigious brands, and packaging designer, Silas Amos, came together to create 2,000 unique Heineken beer bottles.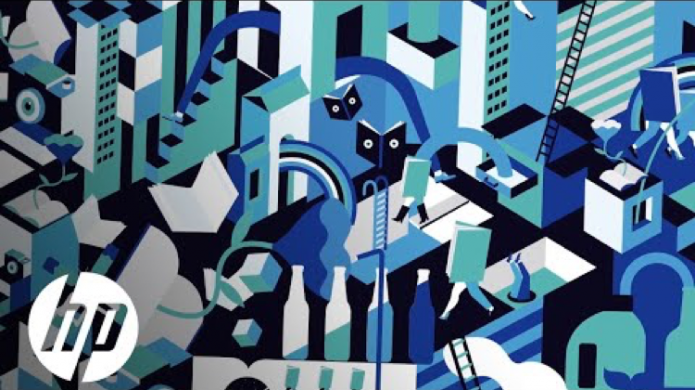 The idea: to find a fun way to reinvent the packaging. How did they make it possible?
Emily designed the pattern using the Mosaic software to create a master illustration, which was then used to select different parts of it and create unique designs for the bottles.
She used Adobe Illustrator to manipulate the image in 2000 different ways.
Finally, the unique images were printed using HP Indigo technology.
But the fun did not end with the bottles: T-shirts, paintings, food packaging and much more were printed! This collaboration demonstrates the incredible flexibility and uniqueness that brands have when using HP Indigo.
WALLPAPER MAGAZINE
Wallpaper magazine posters (220.000) to commemorate the 20th of the distribution of it.
AMARULA
Bottles of Amarula cream liquor (400.000) to bring to light the problems of the 400,000 African elephants in danger remaining in nature.
ORIGAMOO
Chocolate is delicious and always appetizing, however, you can rarely say that chocolate is mega-colorful!
Israelite company Strauss-Elite , devised a package that once the chocolate has been eaten, it is possible, without needing to stretch the package much, to turn into a milk cow of origami (the creature that appears in the totality of its wrappings).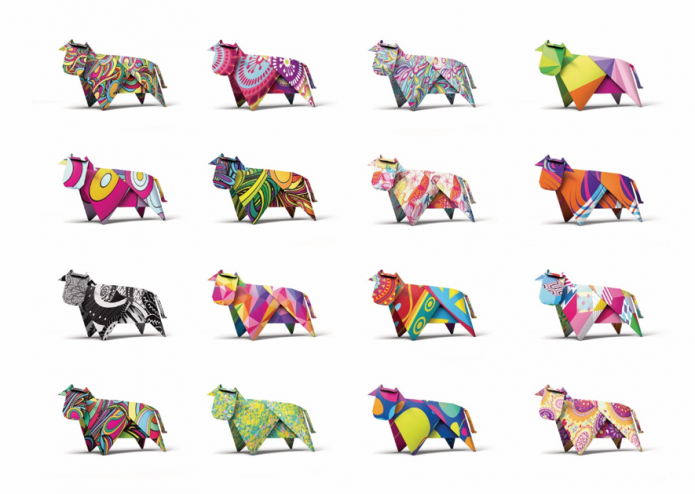 In 2016, their ORIGAMOO campaign caused sensation among the most sweet tooth. Each of the 1 million wrappers included a totally unique design thanks to the innovation of the HP Mosaic software and the HP Indigo 10000 digital press with which it was printed. Instead of a traditional red wrap, each individual piece of chocolate became a unique design.
The buyers of the chocolate bars were encouraged to share their Origamoos on the Social Media to win prizes, this being part of a bigger promotion that included TV advertising.