Augmented Reality
Make the difference and communicate using an innovative way through augmented reality technology.
Nowadays, communicating in an effective, impressive and, above all, that you benchmark from the competition is becoming more complicated. That's why at Pressing we offer you an unprecedented innovative solution: augmented reality.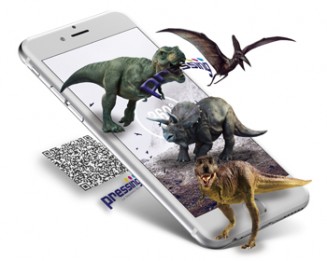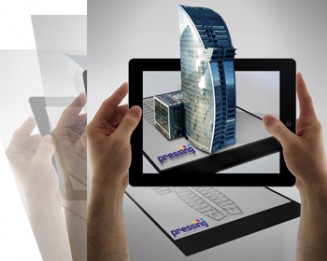 What does it consist of?
The technology of augmented reality enriches the perception of the reality that surrounds us with all kinds of digital contents (video, audio, 3D / 2D objects), which are visualized through a device or screen.
With it you will get:
Impact those you wish to address
Communicate effectively and innovately
Make a difference with your competition
Increase your communicative notoriety
Where to integrate this technology?
In physical prospects or outside advertising that allows viewing 3D content of a temporary exhibition
Through the user's mobile device.
To enrich the exhibitions with digital content that improves the visit experience
To create innovative merchandising of the exhibitions, wheter on T-shirts, books or other gadgets that incorporates augmented reality content related to temporary or permanent exhibitions.