About us
Pressing was founded in January 1997 with the aim of providing a printing service that was fast, of high quality, and capable of doing short runs.
At that time, none of this was possible, because although the traditional offset printing provided quality, the response time was too long and it was not possible to do short runs either.


We have never ceased to grow and innovate, and we have incorporated the latest technology in order to offer our customers the best options in the market in printing and finishes.
Today at Pressing we have the largest and most advanced machinery park in the whole of Spain. Situated in the centre of the city of Barcelona, we have at the customer's disposal an area of 1,500 m2 from which we can offer all our services in a centralized manner.


Because you will not find printing that is faster than ours.
We have an impressive park of state-of-the-art machinery, a large team of professionals and the best tools in the market.
We have everything ready to meet the deadlines that you give us.
We are prepared for emergencies ‒ try us.


The environment is important to us, it is. We want to contribute to improving our planet and to making it more sustainable by observing good environmental practices and helping our clients to do so, so we offer them:
Latex inks: which are totally harmless for the environment.
Recycled paper: all our equipment can print on recycled paper.
Chlorine-free paper: which prevents bleaching agents to give the paper the white colour, which results in the discharge of pollutants into the environment.
Certificated paper by the FSC (Forest Stewardship Council): the body responsible for certifying that our paper originates from forests that will be re-planted cultivated in a sustainable manner.
We put at your disposal our management policy and all the documentation that give credit to it at control@pressing.es.
We offer you an integral service
We take care of everything. We place at your disposal an entire team of people who will offer you the best solutions for your project, however complex it may be.
We search customers' satisfaction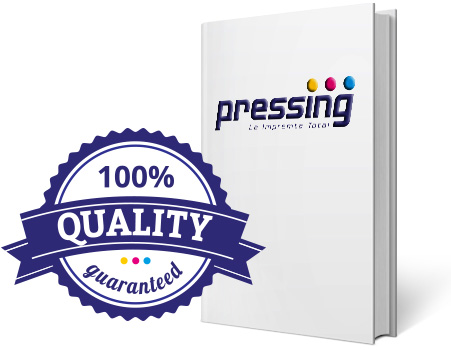 For us, quality is very important. We are very careful with all the details, and we leave nothing to chance. We check the quality of the work from its inception until its delivery.
We have quality control systems at each stage of the production process to ensure that the customer is satisfied.
ISO Certification