Large-Format Printing
Think Big, Make it Real
In 2015, we decided to bet heavily on the large format, and for this we added 4 new machines to our printing equipment. This allows us to offer our customers a total printing service. It is our commitment to them and all their projects. You could be next.
Large format poster and printing services in Barcelona
What is large format printing?
Large format printing is any printed format which exceeds the standard sizes (small format). It offers a wide variety of solutions used in advertising, retail, fairs and events: roll-ups, posters, canvases, among others. Designs for large format printing cannot be done on a real scale and the reduction scale is usually used.
What can we offer our customers with these large format printing machines?
For all these applications, in Pressing we offer you the installation and assembly service:
Interior and exterior signage.
Banners.
Photocalls.
Micro perforated canvas.
Structures, Roll-Ups and Pop Ups.
Light boxes.
Canopies.
Canvas print.
Stands for fairs and exhibitions.
PLV Exhibitors.
Labeling.
Interior decoration for premises and offices.
Our machines for large format printing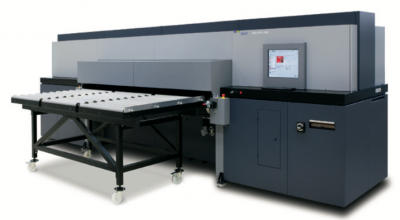 DURST Rho P10 250
The Rho P10 series of inkjet printers UVI defines the quality level of the industrial production machinery. They are the most productive 10 pl printers on the market and they do not compromise on speed or productivity.
We can print from high volumes, to short runs, and even, jobs of a single unit. It is capable of printing up to 200 m2 at 1000 dpi and 60 m2 at 1200 dpi.
Thanks to this new machine we can print on substrates such as methacrylate, wood, glass, aluminium, tarpaulins, plastics, foam, forex among many others. It also comes with white ink to print, for example, on transparent media, either to overshadow or to create white reserves.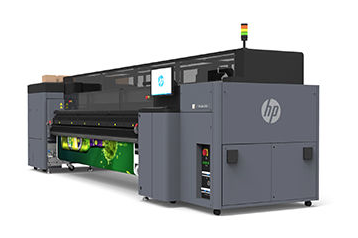 HP Latex 3200, HP Latex 3100 and HP Latex 370
The versatile HP Latex technology provides high image quality at high speed. The added value of this technology is its inks, since HP Water-based Latexes are odorless, do not require any special ventilation or hazard warning labels and do not contain air pollutants. In addition, they are not flammable or combustible, and do not contain nickel.
Thanks to this, you can reach new interior spaces because with the printed products with solvent technology you could not (due to the smell of the inks).
We can print in both indoor and outdoor applications with a format up to 3.2 meters wide. We offer a wide range of colors with a high degree of sharpness, with a resolution of up to 1200 dpi. Inks guaranteed outside for 3 years and for 5 years laminated. With this technology we print mainly canvas, vinyl, textiles and canvas.

HP Scitex FB 7600
The HP Scitex FB7600 is a printing machine specializing in the printing of displays, corrugated packaging and signage.
In addition, you can surprise your customers with the option of UVI varnish that with a minimal relief, gives a glossy finish or matt your prints.
It is a machine of very high production that can reach 400m2/h.
If you think big, why not print big. Make your most ambitious projects come true and keep growing.