Published by Mireia in Impresión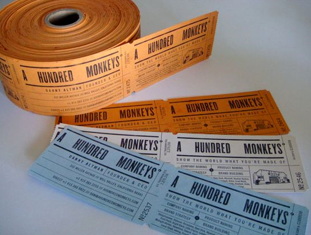 Business cards that nobody will lose
With simple business cards you can show yourself more important than your business, but sometimes you want something more. Something special, different and that catches the attention. In that case, we have not been told who has told us the idea of ​​the mind because we are also convinced that originality is priceless. Leaving your comfort zone means more opportunities. Precisely for that reason, today we want to share 3 ideas that apply to your business cards and that you get that word that we like to hear so much. You know ... wow!
A before and after in the design of business cards
When you think of a business card, you imagine a horizontal format, the same as always. That the majority bet on this design, does not mean that you can not differentiate yourself. So, our first proposal wants you to discover another way to present your information: in a vertical design. In fact, it is one of the trends of 2019 and it does not surprise us. The result is very elegant.
Following the appearance of the form, business cards do not have to be rectangular or square. This 2019, we do not want more of the same so we leave behind this design and we bet on the most creative and fun ways. In the first image, some totally round business cards. In the second, the most creative idea when it comes to telling your business information. Which one do you like the most?
If the logo is a fundamental part of the business cards, why not also add illustrations? If we want to achieve something different, we try to innovate with small changes that can be both types of letters, colors but also illustrations. Sometimes, it is easier to retain information with images than words. This card, the creation of the JJPLUS studio, opens the appetite with just looking at it because the illustrations look like almost handmade drawings, which is no coincidence. And it's about reflecting the essence of the brand, which says that the confection they make is totally handmade.
And finally, a business card that presents a team. Yes, you read it right. In fact, as much as we would like to describe why we like it so much, we would lack words. The best thing is to check yourself what makes this proposal so different.
We do not want to say goodbye without reminding you that, while you think about design, it is important to keep these points in mind:
Identify the purpose of your activity and the position you have.
You can always include a slogan or a short phrase, in addition to the main information. Your contacts will see it as an added value. And do not forget that if you give, you receive.
Keep the information updated and without errors, to avoid confusion.
The design is not independent of your business, therefore, it should reflect your personality.
You can always renew the design but before printing your business cards, make sure you have achieved the result you were looking for. If you are not 100% satisfied, keep investigating other inspirations. You will find it!
At Pressing we are specialists in graphic digital printing. We offer you a fast and high quality printing service. Discover all the variety of models that we put at your disposal. From the simplest business cards or standard type, to rounded edges to give a more original touch, amazing digital finishes in relief, or simply beautiful metallic colors like silver and gold. Choose the model that best suits your style or business!
If you already have it clear and you want to ask for a quote, do it with us quickly and easily. And by the way, who dares to lose some business cards like that?