Published by Mireia in Impresión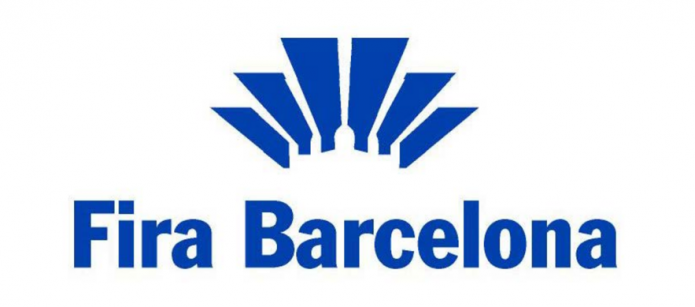 The Ciudad Condal hosts more than 120 trade shows and congresses every year and is positioned as one of the European cities best prepared to host events in all sectors: technology, medicine, innovation, tourism, etc.
It has a complete infrastructure around these events to meet the needs of visitors: hotels, restaurants, transportation services and travel agencies are put at the service of attendees.
A Little historic context
Historically, Barcelona is a city that enjoys being visited. It was in the mid-nineteenth century when the prosperous economic situation of the city was translated into the celebration of numerous events, such as the General Exhibition of Barcelona (1844) or the Exhibition of Industry, Arts and Crafts (1860).
In 1888, Barcelona lived its first important international experience with the Universal Exhibition, which took place in the Ciudadela Park and was a wonderful showcase to open the city to the world. Two and a half million visitors came in less than 6 months.
Subsequently, the first Exhibition Fairs focused on the industrial sector and arts and crafts took place, and in 1929 the International Exhibition of Barcelona was held at the fairgrounds located within the park of Montjuïc. Despite the serious economic crisis worldwide, it was a success and brought with it many advances and modernizations in the city such as the arrival of the metropolitan railroad and the construction of several monuments, such as the Palau Nacional or the Poble Espanyol.
Nowadays, most of the fairs and congresses that take place in Barcelona are shared between the facilities of the Fira de Barcelona: Fira Montjuïc and Gran Vía, the International Convention Center of Barcelona and the Palau de Congresos de Catalunya.
La Fira de Barcelona
The Fira de Barcelona, ​​has two large venues for the celebration of fairs:
Montjuïc
Located in the Plaza de España area and very well connected. It was built in 1929 for the Universal Exposition.
It hosts national and international fairs, such as:
• Bizbarcelona, ​​focused on innovation and start-ups.
• ITMA, focused on the textile sector.
• Expohogar
• Barcelona Tattoo Expo
• ESMO Congress, focused on gastrointestinal cancer.
• Barcelona Meeting Point, international real estate fair.
• Cosmetorium, formulation and marketing of cosmetics.
Gran Via
In Hospitalet de Llobregat, one of the largest and most modern in Europe, designed by the Japanese Toyo Ito.
Hosts events of global relevance:
• Mobile World Congress (MWC), perhaps the most important event of the year for the city, where the average attendance is 100,000 visitors
• Arnold Classic Europe
• Caravaning, international camping and caravanning hall.