Published by Mireia in Impresión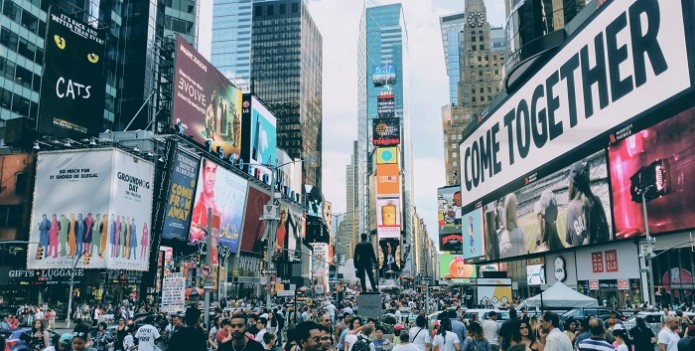 The cold has not taken away the desire to prepare this post for you. Here you will find 3 Street marketing campaigns that will inspire you if you are thinking about designing an event and making the audience fall in love.

We jump to the street because there is no better place to connect with people and, so, they know a little more about your brand or project. It does not matter at what moment you are: it is always a wise move to take another step and try these types of actions that make you different from the competition.

Street marketing is a communication strategy that is designed to become a reality in a public space. As simple as that. There are no barriers or limits to creativity and what is required is that a large number of people are spectators and even become protagonists of these actions.

There are Street marketing campaigns that have gone viral because they have achieved good results, because they were innovative and because, to this day, they continue to inspire others. That's why the best way to understand what Street Marketing is is to bring their actions here. Let's stop wasting time and let's see them!
You get off the subway and go to the street, but what decision do you make? Do you take the stairs or the escalators? That was the question that Wolkswagen asked themselves. The brand of vehicles set as their objective that people to opt for the first ones, so they turned the steps into keys of a piano. People loved the idea because the use of stairs increased by 66%. And the subway stations sounded great, too good. Did you miss the campaign video?
In your city you can also feel at home. Although of course, it is always better if some corners are decorated and become more welcoming. Ikea, who is a good example of innovating in marketing campaigns, decorated some environments of the cities of Manhattan and Paris, such as train windows and bus stops. Suddenly, walking around the city was not the same as always. You can see the campaign here.
Do you want this model of sneakers? Run! So simple and so motivating. Reebok went to one of the streets of Stockholm and proposed a challenge to walkers: get a sprint of a certain speed to win the new model that the brand had launched to the market. In this video you will see the great reception of the action.
You, as they have done, can also innovate and surprise your audience through Street marketing. You just need a good idea and count on us to make it a reality. We have everything you need to prepare the main stage: from flyers to distribute to each of the people on the stage, posters that announce what you have in hand or roll-ups to announce everything you are organizing.

Print what you need at Pressing and surprise everyone in your next Street marketing campaign. In the next article on this topic, I'm sure we can talk about your project.

We will be the first to encourage you to prepare and remind you that everything will be great.