Ref. 045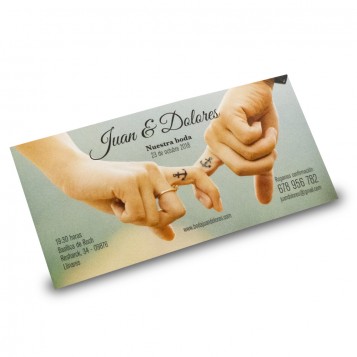 Ref. 045
Simple, useful and effective: our standard wedding invitations are all you need.

All prices include VAT.
If you like traditions, these are your wedding invitations.
Valoración
Valoraciones: 0,0/5 (0 votos)
Danos tu opinión
Tintoreto Guesso
10x21 cm
300 gsm
Single sided printing
No lamination
Add to cart

¡Sé el primero en escribir una opinión!